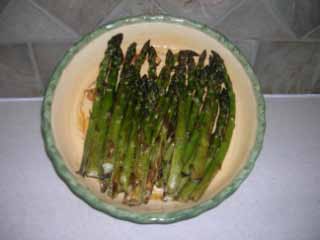 *Our Favorite*
Arrange spears on a cookie sheet in a single layer. Drizzle with olive oil and season with sea salt, garlic powder and freshly ground pepper.
Oven Roasting:
Bake uncovered at 450ï'°F for 6 to 9 min. rolling around a few times. Garnish with freshly grated Parmesan cheese.
Grilling:
Place on the grills of your barbeque at high heat and continue to roll around until spears are nicely caramelized on the outside – delicious!!